Money quote from danah boyd's piece about facebook...
I just wish that Facebook would've taken a more responsible path so that we wouldn't have to deal with what's coming. And I wish that they'd realize that the people they're screwing are those who are most vulnerable already, those whose voices they'll never hear if they don't make an effort. Read the entirety of danah boyd's argument that facebook is a utility and should be regulated. ...
Caterpillar Cowboy: How Facebook will win the... →
(This post is a longer take on the things mentioned here and here.) Pre-condition #1: Identity Facebook, with the release of social plugins, has officially announced that they believe they are the Internet's digital identity system*. How so? Their new social plugins — Like buttons,…
THE COMMENTS! AHAHAHAHA THE COMMENTS! →
fascinated: zoya: laughing through my tears: Dear visitors from Google. This site is not Facebook. This is a website called ReadWriteWeb that reports on news about Facebook and other Internet services. To access Facebook right now, click here. For future reference, type "facebook.com" into your browser address bar or enter "facebook" into Google and click on the first result. We recommend that...
Shutting down EventVue.
I use this blog for 2 reasons - to share stuff with personal friends (you'd have to be a friend to care about what i say here) and to mark events and thoughts that I consider to be important in my life. This week Josh and I decided to shut down EventVue.  We've been working on it for 3 years now and I've given a lot of myself to its success.  (If you know me really well, you...
Relaunch of EventVue.
We relaunched EventVue today and i'm very excited about it.  The immediacy of the realtime web has created the possibility for a whole new experience around events.  Because short messages can be shared so easily and distributed so quickly on the realtime web, we think that the time has come where people can truly connect at events in a way not seen before. Now, when you are interested in...
"too many have remained silent behind the anesthetizing security of stained-glass..."
– - Martin Luther King Jr in Letter from a Birmingham Jail. May this never be said of my generation.
388. If you don't know what a knob does, don't...
(via rulesformyunbornson) COROLLARY: buttons are made to be pushed.
1 tag
"Nothing in the world can take the place of Persistence. Talent will not; nothing..."
– Calvin Coolidge (1872 - 1933) - found via JLM
On Urban Outfitters now selling fixies
A friend of mine, known around here as DJ Double A, had this to say about Urban Outfitters now selling fixies: How cheap are these things to produce, if urban outfitters sells $25 tshirts but can sell these for 400 bucks. They must be total crap. But what does it matter when you can get double-takes on your bodacious pink rims with checkered slip-on vans, tight girl jeans rolled to the calf,...
"She replies that life never presents us with a single big question, that every..."
– Chris Yeh in a comment on Steve Blank's post about the ugliness of startup workaholics. I think this is true beyond the context of just this comment - most of my big decisions were made daily over time and rarely in one moment.
"This generation will determine if the world can avoid the apocalypse that will..."
– from Andrew Sullivan. As my friend Justin said: I do hope the next generation will end the dangerous war games of our fathers. That is something to hope for.
Watch
I recently discovered The Autumn Film and have been blown away the more and more I listen.  This video (filmed by my friend Andrew Hyde) is one of the most chilling and honest performances i've seen in a long time. They're currently giving away 3 songs and this video on their site and I highly encourage you to go check it out.
A Day at TechStars
davemorin: On Friday I spent the day in Boulder, Colorado on my first day as a TechStars Mentor. I had the chance to meet with some great Boulder-based startups to talk shop, brainstorm product strategy, and help them think big about their businesses. In the evening, we hosted a Facebook Developer Garage Boulder, and had a chance to hear about some great Facebook Platform and Connect...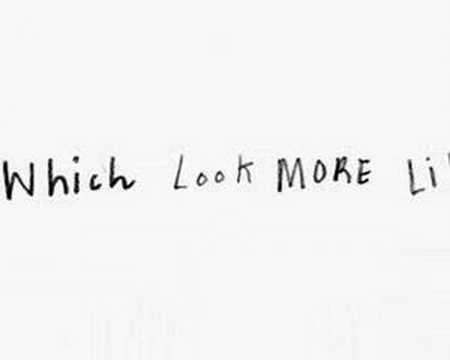 Betaworks founder on Social Distribution Networks
I'm spending a large number of my brain cycles recently thinking about "social distribution networks".  Each day that I spend in startup world I feel more and more that we're at a major inflection point in the history of media.  When hundreds of 140 character thoughts from my friends get more of my attention than all the news giants of the past combined, something is...
Watch
congrats to my friends foodzie for being businessweek top young entrepreneurs.
Watch
this is a painful look at creative destruction.  sure the internet is a very powerful force for good, but in its increasing dominance, industries & companies are being destroyed.
Thinking about "low cost traffic acquisition"
Saw this comment on Fred Wilson's post about the power of small web teams combined with the distributed magaphone of the web to generate outsize revenue on small costs. I think there's some real insight into Steve's point about one of the fundamental success factors of a startup is low cost traffic acquisition. Thinking hard about what that looks like for EventVue… and...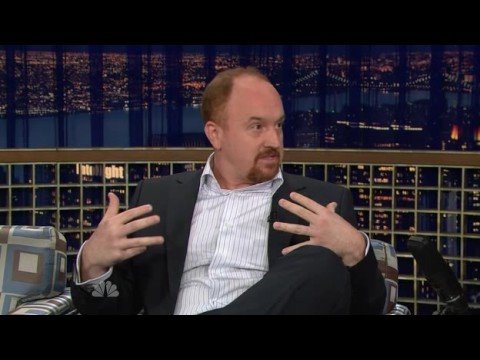 Colorado Weather by Josh Larson
My friend Josh Larson writes an excellent blog about Colorado and Boulder Weather that you can read here: http://www.coloradowx.com/ Josh has particular fascination with snow and is definitely my most trustworthy source of snow-related weather information for Boulder.  I love that he not only forecasts the weather but also invests in educating his audience so that we can understand a little...
2 tags
The Tragedy of Hope
In a poor neighborhood in Charleston, SC (close to my hometown) a dedicated teacher gave hope to the community.  She found food for hungry families, helped pay long overdue electric bills, and took a poor performing school to excellence.  She was just an normal school teacher who cared about the struggles of her students families.  Her work and success inspired the community around her, who, like...
Watch
On November 4th, 2008 the United States of America elected its first African American president.  People in downtown Boulder CO gathered for an impromptu celebration in the streets of the symbol of hope, change, and progress that is the great tradition of our country.
My Loved Tracks (Week Ending 2008-10-18) →
Kings of Leon - Use Somebody See all of rnjohnson's loved tracks  »
OMG! OMG! It's a bloodbath!  It's...
My Loved Tracks (Week Ending 2008-10-4) →
Ben Folds - You Don't Know Me (featuring Regina Spektor) See all of rnjohnson's loved tracks  »
Two people I deeply respect join our board.
I really have been honored by the support that EventVue has received from a lot of very smart and successful people.  Today we're announcing that Wendy Lea and Paul Berberian will be joining the EventVue board.  I'm excited that they're joining us and look forward to stepping it up to the next level with their support. Read about it on our blog.
Watch
it's so refreshing when media is used for good.  (via didyouevernotice)
212. On a boat, make yourself useful.
(via rulesformyunbornson)
not looking too good out there...
"What we are witnessing may be the greatest destruction of financial wealth that the world has ever seen — paper losses measured in the trillions of dollars. Corporate wealth. Oil wealth. Real estate wealth. Bank wealth. Private-equity wealth. Hedge fund wealth. Pension wealth." - Steven Pearlstein, Washington Post
Rules for my unborn son
This is awesome.  I'm not sure who's behind it, but it's quite possibly the best thing I've seen on the web in the last month.  You will definitely want to subscribe to this. Some of my favorite "Rules for my unborn son": 189.  Learn to drive stick shift. 187.  Smile at pretty girls. 184.  Jump in with your clothes on. 181.  If you ignore history, it will...
"If you are coasting, it means you are going downhill."
– C. P. Fulford Jr. (via rulesformyunbornson)
Tumblr can confuse context between publisher and...
I just realized this. 4 of my past 5 posts on Tumblr have been about politics, and mostly about Barack Obama.  If you're a reader of my blog (big if I know) you're probably thinking about now that I'm a super opinionated arugula-eating obama supporter.  I mean that's all I've been writing about apparently. But I don't interact with my blog the same way you do...
"Keep in mind that technically, she, had I meant it this way, would have been the..."
– Barack Obama on Letterman explaining the absurdity of the "you called our woman a pig" controversy.